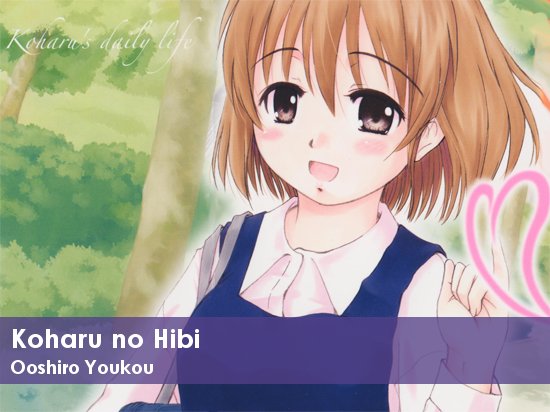 Original Title: こはるの日々 – Koharu no Hibi
Author: Ooshiro Youkou (大城 ようこう)
Genre: Romance, School Life
Serialized In: Good! Afternoon
Year: 2009
Status in Japan: Complete series (4 volumes; 24 chapters)
Project dropped; 4-chan finished the series.
Story
On his way to school, Torii Akira helps a girl who was about to fall down. From that moment he keeps running into that girl, and she seems very happy to see Akira. It's all smiles for Akira all day, until he stumbles upon a shocking scene. Will he still be smiling after this?
Download chapters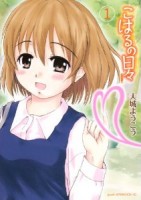 VOLUME 1
Chapter 1: I'm Mutsuki Koharu
Chapter 2: Please take it with you
Chapter 3: So that it could reach you
Chapter 4: Put what in there?
Chapter 5: I'll try to add it up to one-thousand times
Chapter 6: Yes!
Omake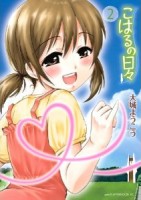 VOLUME 2
Chapter 7: It wouldn't come off even if you wash it!!
Chapter 8: It Won't Become the Same
Chapter 9: See you tomorrow
Chapter 10: Isn't it too early?
Chapter 11: Don't you understand that?
Chapter 12: At the closest place
Omake

Publishing schedule in Japan
Dates in Japanese format: YYYY-MM-DD
Tankoubon Compilations
こはるの日々 vol 1 | ch. 01-06 | ISBN: 4063106500 | Published in Japan: 2010-04-05
こはるの日々 vol 2 | ch. 07-12 | ISBN: 4063107345 | Published in Japan: 2011-03-07
こはるの日々 vol 3 | ch. 13-18 | ISBN: 4063878058 | Published in Japan: 2012-02-07
こはるの日々 vol 4 | ch. 19-24 | ISBN: 4063878597 | Published in Japan: 2013-01-07
Chapters published in Good! Afternoon
Ch 01 – Published in Good! Afternoon #02 2009-01-19
Ch 02 – Published in Good! Afternoon #03 2009-03-07
Ch 03 – Published in Good! Afternoon #04 2009-05-09
Ch 04 – Published in Good! Afternoon #05 2009-07-07
Ch 05 – Published in Good! Afternoon #06 2009-09-07
Ch 06 – Published in Good! Afternoon #07 2009-11-07
Ch 07 – Published in Good! Afternoon #08 2010-01-07
Ch 08 – Published in Good! Afternoon #09 2010-03-05
Ch 09 – Published in Good! Afternoon #10 2010-05-07
Ch 10 – Published in Good! Afternoon #11 2010-07-07
Ch 11 – Published in Good! Afternoon #12 2010-09-07
Ch 12 – Published in Good! Afternoon #13 2010-11-05
Ch 13 – Published in Good! Afternoon #14 2011-01-07
Ch 14 – Published in Good! Afternoon #15 2011-03-07
Ch 15 – Published in Good! Afternoon #16 2011-05-07
Ch 16 – Published in Good! Afternoon #17 2011-07-07
Ch 17 – Published in Good! Afternoon #18 2011-09-07
Ch 18 – Published in Good! Afternoon #19 2011-11-07
Ch 19 – Published in Good! Afternoon #20 2012-01-07