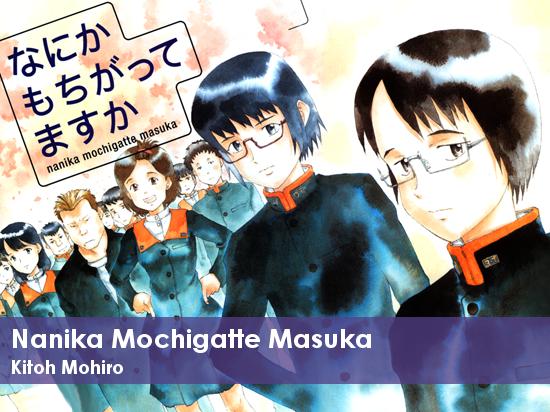 Original Title: なにかもちがってますか
Author: Kitoh Mohiro
Genre: Seinen, Drama, Science Fiction
Serialized In: Good! Afternoon
Year: 2009
Status in Japan: Ongoing series
Project dropped; /a/nonymous scanlations took over.
Story
In the casual days of the spring of his third year in middle school, Mitsuru Hibino meets transfer student Kouzou Issha, who develops his special power. Issha commands Hibino to use his lethal power to "correct the errors of this world".
Their first step is to kill those who drive while using their cell phones. While getting their hands dirty with what society considers crime, these boys use their power for their ideal justice!
Download chapters